Post by llminnowpea on Feb 8, 2022 12:33:28 GMT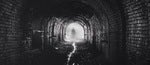 Sigh. I would probably be less annoyed if I wasn't annoyed with Renner and Larson and whatever other shitty celebrities also being announced as having shows, too. Is Disney going to be buying Goop and promoting that, too?
BAH HUMBUG.
I don't think they were trying to trick anyone because I think most of us does not think on that series when we read "super natural" with or without the slash but if some kids are tricked to watch a scientific show then cool!
Sorry. I wasn't clear. My comment has nothing to do with Supernatural the monster hunter TV show and everything to do with the real meaning of the word supernatural.
What these animals and insects are doing/capable of is NOT supernatural. It might be super (cool) and it is definitely natural, but I hate hate hate attributing anything to the supernatural when we actually know how it works (or are figuring out how it works).
My opinion really doesn't matter, though. People think it is cool. That's fine. I probably won't watch it, though, because the name will continue pissing me off.
(As an aside, the show would probably piss me off anyway, because it will be male centric for most of these animals and make very very stupid assumptions about the females, just by the fact that most science and research revolves around the male of the species, well, except for bees - don't believe me? Read the book Phallacy - well worth it just to see how unbalanced science is on looking at anything without a penis).
Oh, I am on a tear this morning. I am going to go have another cup of tea and take a shower and just ignore this whole thing. Like I said, if people like the series name, that is cool. But, I am just exhausted today with my job and this is the last straw.