Post by sgev1977 on Jun 12, 2017 1:03:06 GMT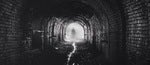 By whom?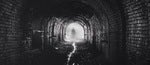 Well, the general audience liked TIG.
Anyway, I remember many people (critics for instance) who although they shouldn't have commented, they did. There was that guy from Chicago Festival who hated that it was voted as the best film by the audience. Something, good or not, they may say.
Now that I think of I should return to my other twitter account which I abandoned because I followed only critics.
Then there is the guy from AW who said he read the script and commented (after knowing about the screening) that it coulkdn't be worse than Downsizing.
I was talking about a test screening or preview like this one before the festivals. They showed it and a few people commented including a BC fan, a Twitter user and blogger who always talk about award baity movies and a guy from IMDB who was known for going to these things and being sincere. All of them liked it with maybe a few critical comments. The year before when A:OC was screened there were also a lot of much more positive comments but they were for even more random group of people on Twitter who if you searched you can see they always absolutely loved all Weinstein movies. I think he stopped used them after that year, tho. but I'm not sure!
Downsizing? The New Alexander Payne movie? He watched it? It will be released also in December.
I just read the small letters and they said it's banned to talk about it on social media. I don't know if they will apply the rule. Weinstein liked to create/fabricate waves in the past but the company is clearly changing their methods. Probably more interesting, they said it's unrated but probably it will get "R". Again I don't know if they always said that or not!